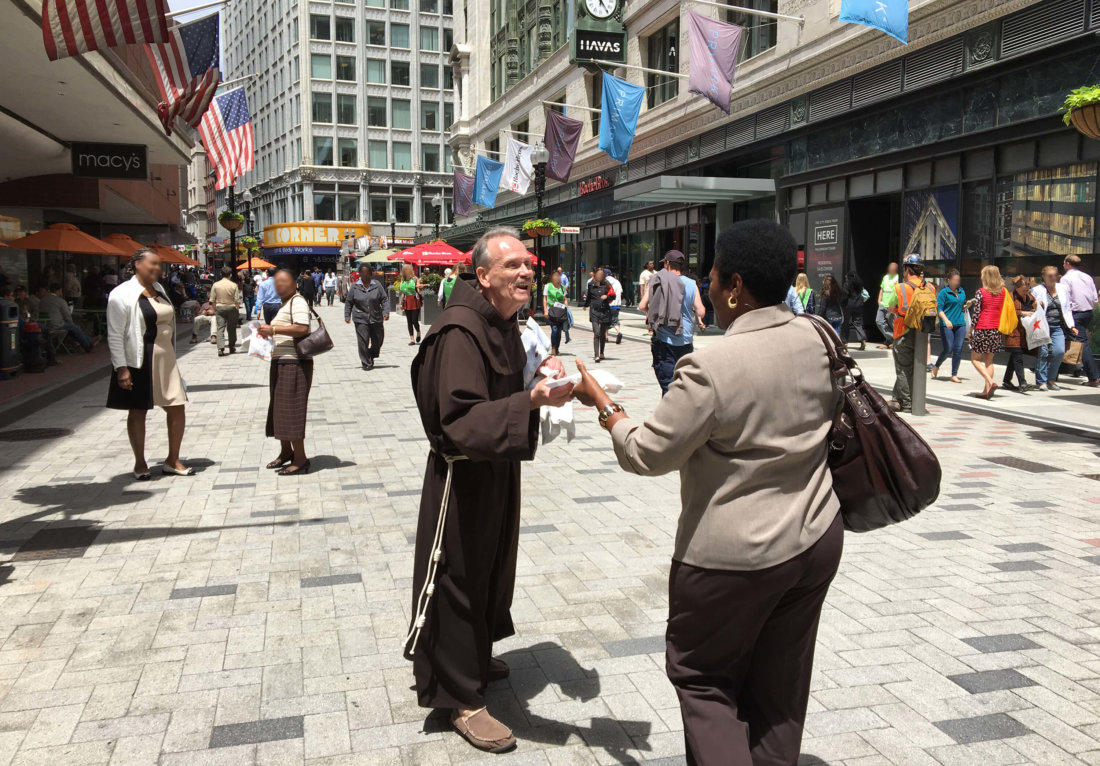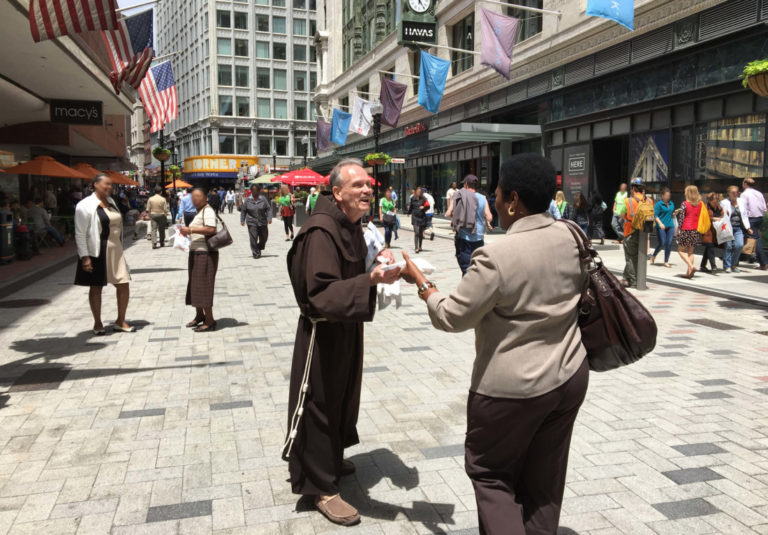 These past four weeks at the Shrine have significantly increased my understanding about the dynamics of the city of Boston, and more broadly, the dynamics of the United States in general. As someone who lived on the South Shore of Massachusetts her entire life, I was never aware of the drastic differences in socioeconomic status among Bostonians. I have witnessed the differences in socioeconomic status among the people I have encountered, and I have come to the realization that every person has a different story.
One thing that has stuck out most to me since interning at the Shrine, is the willingness of the staff volunteers to help others. I recently experienced the Feast of Saint Anthony, or "Bread Day" here at the Shrine. Staff and other volunteers took bread rolls and two prayer cards and put them into plastic baggies to hand out in the lobby and out on the streets. The work that went into this task was incredible. Volunteers worked for hours the day before to make sure there was enough bread to hand out. The preparation made "Bread Day" a success. As I watched the Friars hand out bread to those who go with and those who go without, I witnessed something special. Such a small act of kindness like handing out bread, brought so much joy to the people receiving it. Although there was great diversity among the people receiving the
bread, the responses were of joy, gratitude, and thanks.
Experiencing the Feast of Saint Anthony here at the Shrine was extremely unique. It reminded me to look for the joy in the little things because it is in the small acts of kindness that we feel and experience some of the most authentic joy and happiness.