Thank you for supporting my run!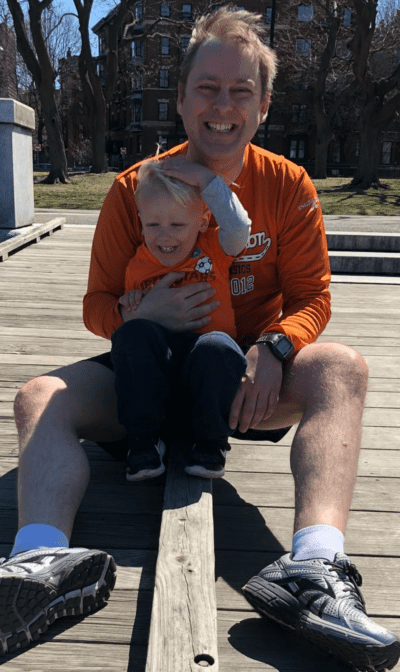 St. Anthony Shrine is a truly special place in downtown Boston, somewhere I was lucky enough to discover on Ash Wednesday some years back as I was getting back in touch with my faith. I was immediately struck by the diverse mix of people who congregate at the Shrine to worship with a genuine spirit of community.
A 12:05 Mass on a Weekday you will see gathered among young and old, richer and poorer, working and unemployed, locals and tourists visiting the city and on college tours. The Friars do great work serving the spiritual needs of the community, and the material needs of the poor and struggling who more than ever need help now.
Your donation will not only help me run faster, but will help support St. Anthony Shrine and its blessed mission.
I have run several long distance races over the last 10 years, including a couple of marathons, but this will be my first Falmouth Road Race. Thank you.
Your gift towards my race will help support the important work of the Shrine.
$1,000 – can cover the costs of the Monthly Luncheon for Veterans at St. Anthony Shrine. Whether they are homeless or transitioning into independent living, our veterans need support and a sense of community. These monthly luncheons are a bright spot of friendship and human connection.
$500 – can provide essentials like beverages and sunscreen during the summer and hand warmers during the winter. All year round there is a need for socks and various pharmacy items to help someone get through the day, while the Shrine builds a trusting relationship with him/her.
$250 – can provide get-away bags for women in imminent danger from traffickers – a three-day supply of clothing, toiletries, drinks, snacks, and gift cards.
$100 – Can help buy gift cards to provide dignity to someone with no money to be a customer in a Dunkin Donuts or McDonald's. This will allow each person to escape the cold and the elements and use a restroom.
$50 – can provide new shoes in order to protect someone's feet from the elements year-round.
$25 – can provide hats and gloves to give out during the winter.