During th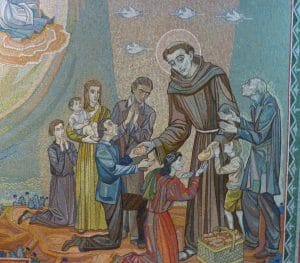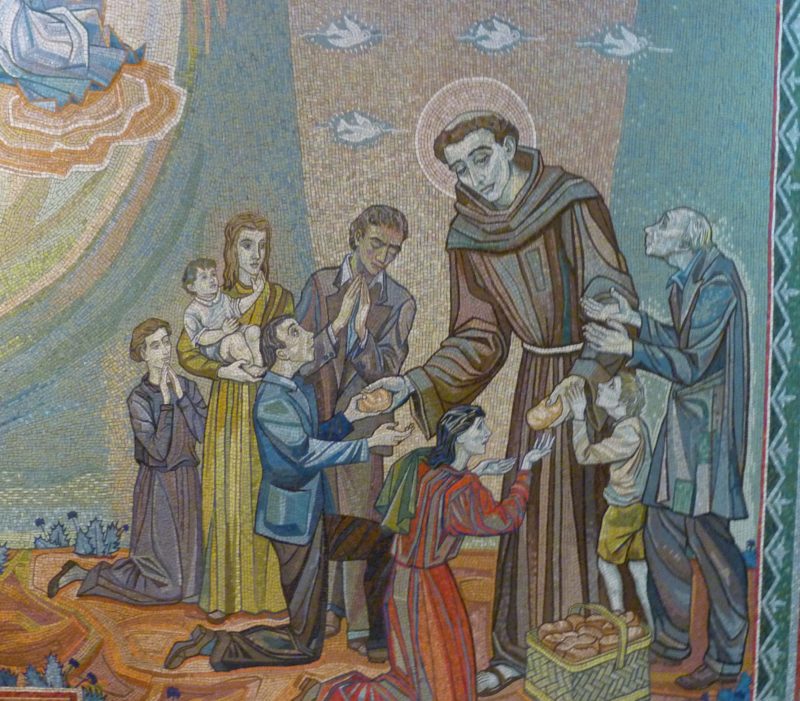 ese past four weeks at Saint Anthony Shrine, I have had a plethora of wonderful experiences very worthy of sharing in my Intern Insight post. As Christians, we are taught to love and serve those who are in need. Saint Paul wrote:
"Love must be sincere. Hate what is evil; cling to what is good. Be devoted to one another in love. Honor one another above yourselves.  Never be lacking in zeal, but keep your spiritual fervor, serving the Lord. Be joyful in hope, patient in affliction, faithful in prayer. Share with the Lord's people who are in need. Practice hospitality."
Romans 12:9-13
This little passage came to my mind after an interesting moment I had last week while I was sitting at the front desk. A man came into the lobby asking for food for himself and his three daughters. The Shrine doesn't provide a service that hands out food when someone comes in requesting it. At the time, I did not know the reason why but it seemed to contradict this Romans passage that had popped into my head. I told him about the various soup kitchens that were open around Boston throughout the day but the man was very insistent. He wanted to have food on the table that night for his family and Saint Anthony Shrine was his last chance. I finally called MaryAnn Ponti and by a stroke of luck she was available. Fifteen minutes later, this man walked away with a bag full of groceries. I felt very fulfilled by this whole situation. Then MaryAnn gave me something to think about.
If the Shrine were to start giving out food like this, it would not be able to support the number of people that would come in everyday asking for it. This is why we don't provide a service like that. By giving this man a bag of groceries, we have only solved his immediate issue. His food will run out, he will need to find another place to get help, and he will be in the same situation he was in when he came into the lobby of Saint Anthony Shrine. MaryAnn told me to not discount the short term help we provide because it is very important but also to see it for what it is – short term help.
This was a very humbling experience. Since then, I've had to turn away people coming in with similar requests. It is very difficult job to do but there is a silver lining. The help and support that we can and do give becomes so much more meaningful. I am learning to appreciate the difficult balancing act that must be practiced by all the volunteers and organizations like Saint Anthony Shrine that provide services for those in need. Whether it is a grocery bag full of food at the Franciscan Food Center, a hug during Bread on the Common, or just sitting down and talking during the luncheons we have once a week, I have come to the realization again and again that this opportunity to be surrounded by all the Friars and all the different volunteers, is a blessing.
Written by Anna Lenney; a rising Junior at College of the Holy Cross