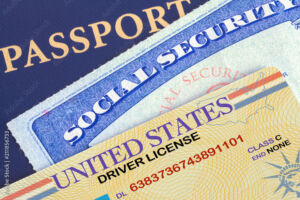 About ID Services Ministry
Those currently experiencing homelessness have to deal with an array of issues, but one issue stands out as being the gateway to resolving a great many others: lack of a Personal identification (lost or stolen Massachusetts ID, missing birth Certificate etc). The lack of personal identification documents is a serious impediment, preventing people from accessing services to assist them in regaining their self-sufficiency and a barrier to accessing the social determinants of health for many people in society. It makes it hard to get a job, find a place to live, cash a check, receive medication, and apply for any type of benefits.
The application process for personal identification documentation can be costly and complex. The Identification Services Project will help those who need assistance in navigating the process of obtaining a new state ID or need assistance in applying for a Birth Certification. We will also help those who need assistance with paying any applicable fees.
What we Do
Assistance navigating the process of obtaining a New Massachusetts ID
Help scheduling appointments and accompanying you to RMV
Financial assistance with paying fees
How to reach us:
Mail:
Br. John Gill
Identification Services Project
St. Anthony Shrine
100 Arch Street, Boston, MA
Email: [email protected]
Phone: 617-542-6440 x246